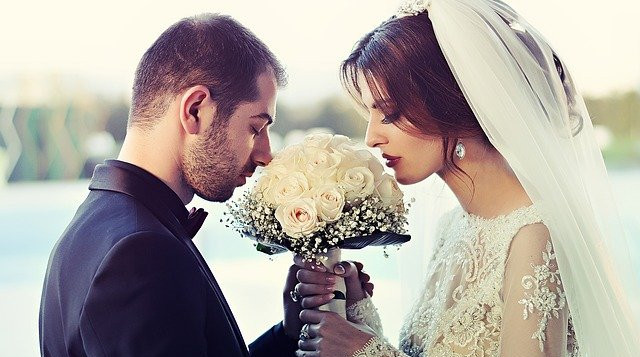 How To Attend A Wedding On A Budget
While wedding costs are getting more and more expensive, no one cares about how much does it cost for guests to be only a part of this ceremony. Attending a wedding is not cheap! At the same time, you might be excited to celebrate a loved one's big day you also might be worried about the expenses a wedding burden on you. By reading the current article you will learn some tips and tricks to help you to attend a wedding on a budget.
Budgeting for Weddings
Prior to making a plan on how to save money on the weddings, you will attend, you should know how much to save. Consider your budget; is there some extra money that you can put aside for wedding expenses? If no, you may have to change a bit your spending habits to afford to attend those weddings.
In case you do not have a budget, it is a good time to make one. Start following your income and your expenses, check how this two compare, is there any remaining to put aside? How much? Chose the amount you can work with, and stick to it. Arrange it in an individual account or your general saving account, check out how much you gather to spend.
Reducing Expenses of Wedding Essentials
1. Outfit
For men, there might be fewer worries about what they wear and how much it will cost them. They can wear one single suit or tuxedo at every wedding, and no one would even notice.
But for women, the story is different, although, it really does not have to be. If you have to attend more than one wedding at a certain time like summer, as a woman you can dress simple. Let's make it clearer, chose a stylish but basic dress in black or navy blue (neutral hue in other words) and work on your accessories.
You can wear a large statement necklace with a black cocktail dress to a wedding, and wear the same dress with a sash as well as a pair of glittering earrings to another wedding and attendees will think it is a different dress. Instead of purchasing multiple dresses, that cost you too much, you will get one single dress and use it in the wedding after the wedding without anyone noticing the difference. You can apply the same trick to your shoes. Buy a pair of pumps or strappy sandals and use them during the wedding season.
In case you have invited just to one wedding in the season, consider renting a dress. Renting a dress is the most economical way. You do not have to spend several hundred dollars to buy a dress, and instead, you only need to pay $35 to $50 to rent one. If you are living close to a dress rental service, by chance, you can try on items before you rent.
There is more than a dress to rent from a rental service. In case you wish to replace your accessories from wedding to wedding and do not like to have a drawer stuffed with necklaces and earrings, you can rent those at a cheaper price. Based on the materials used, designer, and style, necklace rentals begin from $10, and purse rentals begin from $30 at rental services.
2. The Gift
Purchasing a gift is also a part of going to a wedding. There is no restricting rule on the amount of money you should spend on the gift, regarding how much you can afford.
You can buy something that seems you broke the bank on it while protecting your budget. The online promo code can help you with that, specifically when your friend registered at places that often use them.
This post contains affiliate links. Please please read my Disclaimer for more information
You do not have to provide the gift from the retailer the couples are registered with. Amazon is a website example that allows you to buy the gift elsewhere and check it off the registry, to prevent duplicates. Try to get your gift sooner. If you wait until the month before the wedding, you will see just the priciest gifts remaining.
There are also other options to save on the wedding gifts:
Share buying the gift with a friend. A $120 gift will cost you $60 if you split the cost with a friend.
If you are talented and trained on how to decorate flowers or cake, then offer your services to the couple. If you are excel at the service you offer you will save money and so they will.
Do something creative. A heartfelt gift is sometimes more valuable than anything on the registry. A photo book full of the couple's picture together can be a great gift.
3. Transportation
Based on how far the wedding is from your place, travel can be your concern of expense. How you get there affects how much you spend. For instance, a fly from New York to Philadelphia costs around $150, while taking the bus will cost you $5. Getting to and from the airport is also time-consuming.
Pick the best day for travel also can aid reduce your expenses. Renting a car will be cheaper on the weekend rather than on weekdays. Since car rental companies target business customers, rather than leisure travelers, they have more cars to rent during the weekend.
Fridays and Sundays are the most expensive days for flying, in case you consider taking a plane.
4. Lodging
If you do not have any close relatives or friends to stay with, you have to stay in a hotel. Bride and groom usually reserve several rooms at a discounted rate at specific hotels. If you are included in such action, go ahead. But remember that if you search more you can save more. A bit less luxurious hotel may provide you with a price even cheaper than the discounted one.
Other than the hotel, you may find a private room for a great price. You can even search for a house to rent if you travel in a big group or with your family. There are certain websites for that.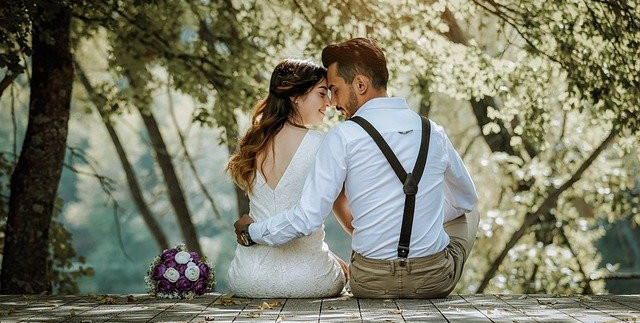 Conclusion
If you invited to a couple of wedding ceremonies this season, you do not have to spend too much that ended you up with regret on your financial decisions. Set a list of fixed numbers before you start to make any plans. Before you attend a wedding you should know how much you can spend on your clothes, the gift, and traveling.
Be sure to make a plan before you attend a wedding.
"If you have any feedback about how to attend a wedding on a budget, that you have tried out, or any questions about the ones that I have recommended, please leave your comments below!"
NB: The purpose of this website is to provide a general understanding of personal finance, basic financial concepts, and information. It's not intended to advise on tax, insurance, investment, or any product and service. Since each of us has our own unique situation, you should have all the appropriate information to understand and make the right decision to fit with your needs and your financial goals. I hope that you will succeed in building your financial future.