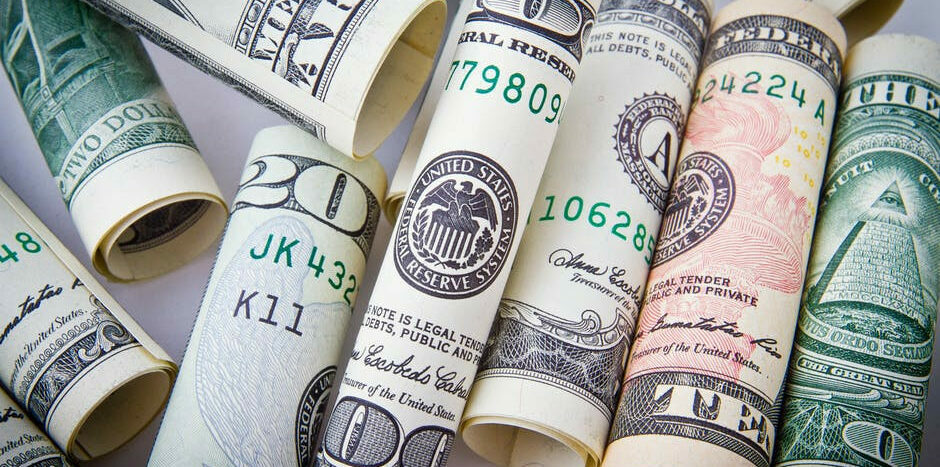 According to a brand new survey from Bankrate.com, just 37% of Americans have enough savings to pay for a $500 or $1,000 emergency. And a growing percentage of Americans have no emergency savings whatsoever!
An emergency fund is a financial safety net for future mishaps and unexpected expenses. We need an emergency fund to help us take care of unforeseen circumstances like a health emergency, disability, or job loss, and so on so that they can lead to a lack of revenue.
How Can You Build Your Emergency Fund?
Most financial advisors recommend that we need to save some money aside in a liquid account for the rainy days. And that you can start by saving three to six months of monthly payments for an emergency fund which you can easily access should you have an unforeseen circumstance.
I know you might be wondering how and where can I start saving my emergency fund! Here are a few ideas to help you start building your emergency fund on a daily, weekly, and monthly basis. It's always a good idea to set a goal and then you can come up with the amount that you want to save regularly later.
1. Look For Easy Places To Cut Or Manage Your Expenses – Make sure you understand the concept of needs and wants and apply it to your spending habits. An emergency fund is one of the pillars of building a financial foundation for our families and our future. Our priority would be to spend more on needs and spend less on wants.
2. Set A Timetable For Your Emergency Fund Savings – The goal is to have at least three to six months of your monthly payments, but you can break it down by setting your saving target and then the amount every week or month. Expect that it will take a while to build a large emergency fund savings, but it starts with you being disciplined and consistent.
3. Open A Separate Account For Emergency Fund – It's often said the first step is always the hardest. If you combined your emergency fund with your regular savings account, you will be tempted to spend it. It's advisable to open a separate liquid account where you can easily withdraw money during an emergency situation.
4. Automate Your Emergency Fund Savings – In order to ensure that you really stick to your timetable and build your emergency fund, set up a direct deposit so that a set amount of money from your paycheck is sent directly into your emergency fund account by-weekly or every month. That way, you don't have to remember to move it yourself each time.
5. You Can Save Your Tax Refund And Company Bonus – Many Americans use their company bonus every year to purchase a lot of liabilities instead of assets. Saving your tax refund is an easy way to boost your emergency fund. During tax season we have the option to have our refund deposited directly into your emergency account.
This post contains affiliate links. Please please read my Disclaimer for more information.
You Don't Have To Borrow Money Or Use Your Credit Card For Emergency Fund.
Many Americans borrow money or use their credit cards for emergency funds. If you don't have money in an emergency fund account when disaster strikes, you'll need to come up with some funds to take care of emergency circumstances.
This could mean selling some of your assets at a loss during times of economic trouble or loss of a job. Not having an emergency fund can force you to accept high-interest rate loans for car repairs or house renovation. Putting a certain percentage of your pay in a liquid account consistently will help you avoid the above-mentioned situation.
How Much Should I Save For Emergency Fund?
There's no perfect amount for you to save for emergency funds, but banks and financial advisors recommend that three to six months your monthly payments or monthly expenses are the best goal when you start and you can increase it when your income or cash flow increases.
Remember that every family's financial situation is not the same, so the right amount will depend on your family's financial circumstances. Let's assume you lose your job, for instance, you could use the money to pay for necessities while looking for a new job, or your emergency funds could supplement your unemployment benefits.
Why Do I Need An Emergency Fund?
Emergency funds create a financial buffer that can keep you afloat in a time of need without having to rely on credit cards or take out high-interest loans for expensive home repairs.
It should be used during periods of unemployment, medical emergencies, paying for home repairs due to natural disasters, emergency veterinarian bills, and unforeseen vehicle repairs. Without cash on hand to cover unexpected bills, families often end up opting for costly strategies, such as running up credit card balances.
Unexpected Events Can Occur At Any Time.
With the total death toll from coronavirus in the United States now at over one hundred and ninety- two thousand at the time of my writing and with tens of millions of Americans unemployed, it's no surprise that many people are facing shortfalls when it comes to purchasing food and necessities for their families during the coronavirus pandemic period.
It's time to act now and take the advice of banks and financial advisors and start saving money for an emergency fund because every family needs to have it now. We don't know for sure how long this pandemic is going last or when the next one might come, but if we are better informed and prepared, then we will not face the economic devastation that we are seeing today in our country.
"If you have any feedback about the significance of having an emergency fund that you have tried out or any questions about the ones that I have recommended, please leave your comments below!"
NB: The purpose of this website is to provide a general understanding of personal finance, basic financial concepts, and information. It's not intended to advise on tax, insurance, investment, or any product and service. Since each of us has our own unique situation, you should have all the appropriate information to understand and make the right decision to fit with your needs and your financial goals. I hope that you will succeed in building your financial future.