Ways To Make Money From Home
Making money at home is possible with "nothing"! because you can do many things with just a laptop, computer or mobile phone.
Not that you can do all the work at home without capital; but there are definitely methods that do not require any capital. Here are some ways to make money at home.
Freelance Content Production:
If you are interested in writing or you feel you can handle writing and typing (one of the easiest tasks), or you can translate, it is better to create an account for yourself on freelance sites and wait for your client.
In today's world, businesses want content for their websites or social networks. You can write this content either as a translation from websites of similar foreign topics or with production and sell it to various businesses.
News sites, blogs, various social networks can be your customer.
You can even go so far as to launch your own site and write for yourself and make money through the ads you get. Have a personal blog or start writing in a specific field. Just as easily!
This post contains affiliate links. Please please read my Disclaimer for more information.
Become An Online Sports Coach:
Do you feel you know anything about fitness and bodybuilding? Great!
Today, thanks to social networks, everyone in the world of the Internet is looking for tips and advice for body beauty, fitness, and so on. You can also start your work with social media such as Instagram, WhatsApp, Viber, and…
You can use Twitter, Facebook, Pinterest, LinkedIn, Google+, and of course your website or blog for advertising. If you really have a good academic load or experience, people will take a diet or exercise program from you.
This idea is suitable for coaches who want to earn money from home.
Sell Your Artwork At Home:
This idea is for those people who have an artistic vision and love the art world.
You can sell your artwork on online marketing and sales sites. Of course, you also have to pay a percentage to the site owner for the services and space it provides.
Another way is to have an Instagram page and promote your artwork! (In all cases you can use social networks. Is not great?)
Many are already making good money this way; It is enough for people to know you and make them see and like you and your handicrafts.
Set Up Your Own Online Retailer:
Today, more people are shopping online than ever before.
From mobile charging to mobile phones and even furniture! You do not have to travel long hours around the city for people to buy your products. You can easily sell cinema and theater tickets online and earn a commission percentage.
To do this, you need a website or blog, and then all you have to do is negotiate with the seller of the products in the off-world world to sell their products online.
This means that you are not a manufacturer; you have a shop much cheaper than a real shop on the street that sells products of other manufacturers.
Telephone Marketing, From Your Home:
Most large or start-up companies are looking for telemarketers in requirements fields. Telemarketers are the people who should call a list of potential customers and offer them the company's product to buy. Some companies want you to do this for their company.
Teach From Home:
If you are an expert in any field of work such as music, teaching and consulting, cooking, etc., you can teach your science to others. You can set up a site for yourself, or create a page for yourself on social networks and teach others by phone, online, etc. after attracting customers.
Translation: Make Texts Comprehensible And Make Money
Knowing a foreign language is a must that in addition to learning it, we can earn a good income by translating the articles needed by our customers at home.
Translation has always been one of the needs of every society and is increasing every day due to the expansion of communication and globalization. So if you have the skills to read, write, or translate texts into different languages, you can easily start this path. All you have to do is advertise where you might find a customer: Instagram, job sites, and…
Editing: Correct Mistakes And Earn Money
Thousands of books and articles are published daily, which in addition to boosting the book printing market has provided good opportunities to earn extra income from this market; you can get many projects with a little familiarity with grammar.
Editing is one of the easiest and most important jobs in the field of content, if you want to make money from home, editing is a very attractive option.
You must read, proofread, and translate texts. Many websites that produce content need an editor. Making money from home is very easy if you know how to create valuable customer service from the skills you have.
Home Lunch Delivery: One Of The Basic Needs Of Employees And Shopkeepers
If you are a little professional in cooking skills, you can cook at home for various organizations and companies and have a great income. Of course, in the beginning, you need very good raw materials and in the second stage, you need a force to deliver the food. If you do not have the power to deliver, you can also make and sell lunch every day for offices and companies near your home. Just talk to a few companies, offices, organizations, or even shops and after taking orders, make them every day and deliver them. Making money from home is one of the most delicious things you can do.
Baking Sweets And Desserts For Coffee Shops:
We can say with confidence that one of the most lucrative household chores is baking various sweets and desserts.
To do this, in addition to your interest and skill in baking cakes, you must have the necessary permissions, which is not very difficult.
To earn more money, you can use Instagram to earn more money so that your services can be seen more, or talk to a few coffee shops and restaurants that serve cakes and make cakes for them.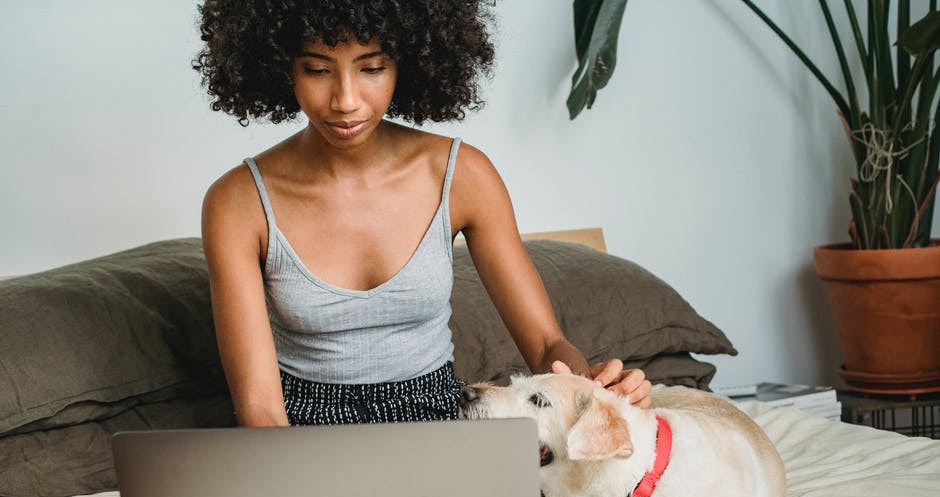 Conclusion
There are various excuses for not starting, as many as you want. I do not have the capital yet, I do not know his skill, lest I fail and dozens of other reasons, which did not allow you to start now.
We suggest making money at home as a great way to make money; because:
It does not require a lot of capital and in return, you can have a high income
There is no time or place limit for doing it
It does not require much skill and knowledge
In any case, even when most people are unable to get out of the house due to a crisis such as a corona disease, they are busy making money from it.
If setting up a website or online store is on your mind but you have not yet created it; Do it now.
"If you have any feedback about ways to make money from home that you have tried out or any questions about the ones that I have recommended, please leave your comments below!"
NB: The purpose of this website is to provide a general understanding of personal finance, basic financial concepts, and information. It's not intended to advise on tax, insurance, investment, or any product and service. Since each of us has our own unique situation, you should have all the appropriate information to understand and make the right decision to fit with your needs and your financial goals. I hope that you will succeed in building your financial future.