Managing Income During retirement.
How do you plan for your retirement? One of the concerns of retirement is financial security and welfare. A guiding issue rooted in the shape and lifestyle of today's economy. It is a well-known saying that making money cannot make people rich; because it is how spoiling that makes people rich. Today we look at the income, expenses, and financial plan that will secure the economic future in retirement.
Financial Management.
Financial management, in simple terms, is the set of tasks that a retiree can use to strike the right balance of income (low pension) and expenses (daily expenses, including food expenses), given the inflation of the economy. There is a need for financial management in all human beings and in all societies, but it is very important in retirement, when incomes are very low and in some cases very low below the poverty line in society.
We acknowledge that poor economic conditions, inflation, inflation, and other issues, including low wages and retirement benefits, have a profound effect on our financial approaches to life, but we must not give in to the situation. We believe that in any situation if proper planning and management are applied in our lives. We can have a life forward. In this article, we are going to talk to you about financial management in retirement.
This post contains affiliate links. Please please read my Disclaimer for more information.
We must first know how to manage the meager pensions so that in addition to not reducing the welfare of life, we can also plan the minimum for investment. In this way, we need to know what an asset is and what is a cost, and what is the difference between the two? Assets are all movable and immovable property that can be returned to us profitably and we can count on its future income. Expenses are all movable and immovable property that only needs to be paid for, without the slightest return on money.
Every time we receive money, we need to know how much of it we should spend on assets and how much we should spend on expenses. This is why, unfortunately, most esteemed retirees, at the time of receiving the retirement order, and upon receiving the retirement bonus, instead of dedicating the relevant bonus to the provision of assets, spend it on their dreams and thoughts for which they have been waiting for years. They spend and after a while, the situation will become difficult for them.
You should be able to specify your list of expenses and financial priorities during your retirement.
Financial priorities can be divided into the following categories:
• Short term
• Long time
For example, a day trip a month can be a short-term goal, and buying a car can be a long-term goal for you. Once it has fully identified and segmented its goals, it will no longer be captivated by other non-priority demands. And most importantly, when you go to the store to buy, be sure to have a shopping list and avoid buying other items that you see there.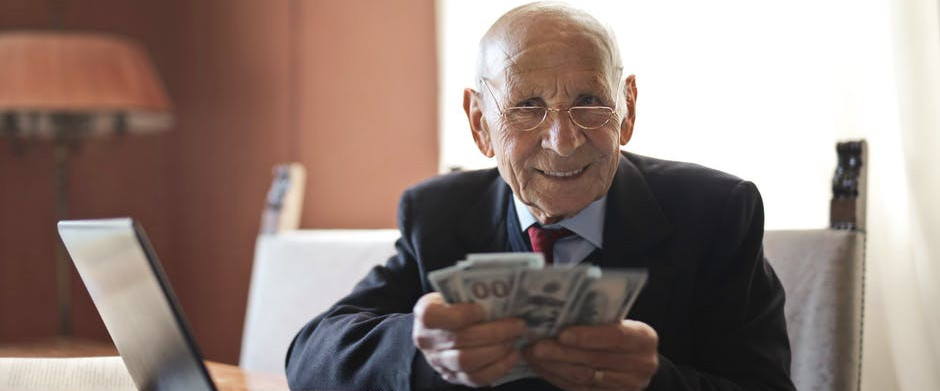 So What Happens In The Meantime?
In the end, you either spend more money or spend part of your shopping list and make other purchases. But if you have financial management and know the priorities, you know that your purchase is a priority. And this will make you not spend the extra money and reach your goal. On the other hand, if we think only of distant times, we lose the present and joy of life.
Saving does not mean not enjoying life today. We need to manage our surplus income and save as much money as possible; because one day we will have to not eat at all. Now we have to eat less and wear economics to be able to sustain life. People who waste will one day suffer from financial and even mental and physical problems. You have to eat well, dress well, have fun, help, and live a good world; but he did not waste and saved the surplus income for tomorrow after deducting expenses.
They say that whenever you are going to talk about or for a certain class and age, it is better to talk to them first to find out what their experiences are; then deal with this issue. If you asked any retiree what he would do if he could go back in time; He will answer that I must have been planning for today and thinking about today.
Most of them say that I never thought I would reach this age. Unfortunately, some people live with the thought of who is alive and who is dead until tomorrow?! This is not the right-thinking. If we all think we will be alive now, one day we will not reach a dead end. So we need to plan for retirement today. Interestingly, about 40% of retirees emphasize the need for financial planning.
The most dangerous time to plan your retirement finances is when you are retired and just thinking about what to do. The bottom line is that anyone who starts working at any age should start saving when they receive their first income. You need to know that if you want your retirement and disability to be an opportunity to relax and unwind, think about savings and financial planning for those days from the very first earnings.
Savings should not be just money; they should also be an investment in a field of work. In fact, we have to plant a seed to irrigate it at the same time as our several years of work so that it becomes a big tree, and when we are retired and can no longer do anything, we rest under the shade of that big tree of our thinking and deep thinking.
Here Are 7 Important Steps To Save Money For Retirement:
1. Start today
Saving is very difficult when all your current income is spent on living expenses, but because the value of your capital increases over time, it is better to start saving as soon as possible. If you start saving today, you will need less money to save in the future because the value of your money will decrease over time. Create a separate bank account for savings and save all savings in it.
2. Budget
Many people equate budgeting with spending less and not enjoying life, but the truth is that budgeting will have a positive impact on your life and help you manage your money. To begin budgeting and planning for your money, you must first set clear goals. Budgeting is like a plan that guides you to spend your money on your goals.
3. Reduce your expenses
To cut costs, start with a small amount so that you do not feel overwhelmed. By doing simple things like saving money while shopping, you can greatly reduce your monthly expenses without compromising your quality of life. Making small habits on a daily basis can have a big impact on your long-term savings plan, so try to improve your financial habits every day by setting long-term goals.
4. Manage your debts
The first step in managing debt is to change the behaviors that have led to the imposition of debts on you. Many people are forced to borrow because of hasty decisions or unwanted problems, and if they do not manage their money properly, they get into debt. There are simple ways to avoid this problem: for example, avoid taking out high-interest loans, do not borrow money to buy unnecessary equipment, plan ahead for emergencies, and consult experienced and experienced people for important financial decisions, and so on. When you have an unexpected problem, think about managing your money to improve your financial situation.
5. Invest
Investing will bring you many benefits. Many people prefer to lend their money to banks and receive a fixed return at the end of each year, but if the investment is made in principle, you will be able to multiply the value of your money in a few years. There are several ways to invest, the least risky of which is the stock market. The most important thing for investing is to avoid risky investments and get information about the principles and rules of investing before taking any action in this regard.
6- Insure yourself with life insurance
Life insurance and investing is one of the ways to invest in retirement. If you insure yourself (and even your spouse) for life, in addition to being covered by special health care from the first day of insurance (more services than government insurance, such as social security), your premium will be refunded. Sizes and even allocate profits to it. Eventually, after twenty or thirty years, you will have a considerable amount of money. To better understand life and investment insurance, be sure to read this article.
7. Do not touch your savings account
The last and most important step is not to withdraw money from your savings account under any circumstances. The amount you have saved in your account for your retirement and any other use of that money will waste all your efforts to save that amount so far. In addition, the less you save from your savings account, the more you will lose money in the future. So if you have a financial problem, try other ways such as increasing income to solve your problems.
Conclusion
In order to spend your retirement in comfort and not think about your expenses every day, you need to think about saving your money for the future from now on. At the time of retirement, it is not possible to rely entirely on the meager pension and benefits received from insurance. The best way to not worry about the hassle of retirement is to start planning today and save some money for the future.
"If you have any feedback about managing income during retirement that you have tried out or any questions about the ones that I have recommended, please leave your comments below!"
NB: The purpose of this website is to provide a general understanding of personal finance, basic financial concepts, and information. It's not intended to advise on tax, insurance, investment, or any product and service. Since each of us has our own unique situation, you should have all the appropriate information to understand and make the right decision to fit with your needs and your financial goals. I hope that you will succeed in building your financial future.