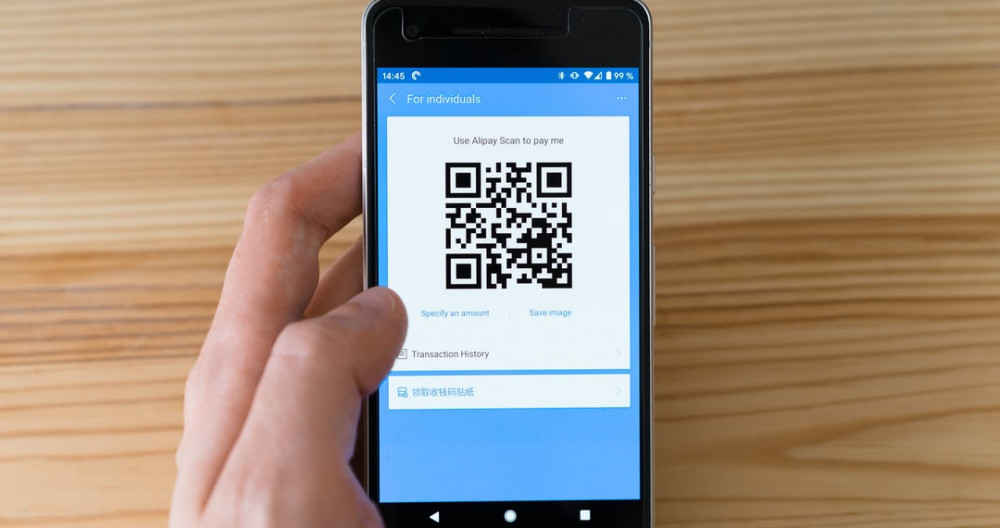 Pros And Cons Of Online Bill Payment!
There are many benefits to paying bills online through apps. The biggest advantage of these apps is time saving; you can view all your bills on one page and you do not have to leave home to pay. Installation of this software is completely free and you do not pay any fees for the services provided to you.
Internet bill payment technology has been on the market for several years, but it is still not used by some people.
This method is also better than the USDD codes. To use USDD you need a complete mobile phone antenna; because your relationship with the bank is done this way. USD also has very limited possibilities.
How does online bill payment through apps work?
How to work with payment applications is very simple; you log in to your account and select the desired service and perform the transaction. When you first use payment software, your banking information is saved to make your transactions easier the next time. (This information will not be misused in any way.)
It is also possible to pay bills through the websites of various banks, but the daily use of mobile phones is more, so the bill payment application is more popular. In the continuation of the article, we will point out the advantages and disadvantages of online payment of bills.
This post contains affiliate links. Please please read my Disclaimer for more information.
Benefits of paying bills online:
There are tremendous benefits to using this way. In the following, we will mention the most important ones.
Paying bills online is a hassle. We do not have to enter several sites or services and repeat our information several times. With the help of online bill payment systems, we can easily pay our bills just by entering information once.
Paying online through apps makes it easier for you. Normally you have to go to separate websites to use different services, for example, to go to one website to buy recharge, to go to another website to buy traffic plan, but online payment apps offer all these services to you together.
You do not even have to leave the house. Just install the desired application on your mobile phone and use it when needed.
You can also schedule invoice payment times. Many times we are fined for late payment of bills. To solve this problem, online bill payment applications have made it possible for you to schedule your invoices so that payment can be made on the due date.
With the advancement of security technology, this software has been upgraded. Various protocols are used to maintain security in the billing application, such as the use of username and password, encryption of incoming and outgoing information, fingerprint login, and…
Online bill payment systems strive to use the best security protocols to secure our transactions. By doing this, protocols encrypt the information we enter during payment to experience secure payment.
Another advantage of this type of payment is bill management. You can check your account with the click of a button. Other benefits of this money management payment way include: Search for payments you have already made, access to payment history, set alerts to remind you of invoice dates, and more.
You can access your payment history in online applications; so you can see all the paid bills or the bills that are to be paid in detail.
Sometimes you will be rewarded when you pay your bills on time; For example, if we talk about mobile operators, they will reward you with a few hours of free calls. In this regard, payment software will help you to pay your bill on time and not be deprived of these rewards.
By paying the bills online, we can access the details of the bills, categorize and name them, and finally, pay all our bills in groups.
This way is ecological. Ecological means not using paper. People around the world are now facing the problem of deforestation. Online billing software solves this problem and does not use paper.
We say goodbye to paper bills by paying bills online. Saying goodbye to paper bills, we will see a significant reduction in paper production.
Wrong payment of bills or forgetting and delaying the payment of bills is one of the most common events that can happen to any of us during each month. By paying bills online, we will no longer have to worry about forgetting to pay them; because bill payment systems remind us of the payment time every month.
With just a few simple clicks, we will be saved from staying in traffic, going to the bank, standing in line, etc., and we will save our time and energy.
In some applications, you can select several bills and pay them at once. This method will save you a lot of time.
It is difficult for many users to receive and pay their bills separately. You must receive the invoices one by one and pay for each one separately. This will save you a lot of time; if you can pay them all at once.
In general, using software is the best way to pay your bills online. This software has countless features that will make the payment process easier for users. The most important concern of users to use this software is their security, but you should know that companies have increased the security of the application in various ways.
For example, this software use passwords, fingerprints, and so that not everyone can access your bank account. Also, more layers of security have been applied to the server-side to avoid any problems.
This method is also very effective for those who want to save more money at the end of the month; because you can see all the bills you have paid so far and plan for them.
Disadvantages of online bill payment:
The most important threat to online payments is the issue of Fishing. Hackers try different methods to obtain banking information and knock on every door to deceive you! Always be careful not to share your card information with others. If someone has this information, they can easily withdraw money from your account.
Unfamiliarity with technology:
Many people in the community are not familiar with this method of online payment, which is due to the lack of public education and the necessary cultural and social backgrounds. For this payment method to become common and customers to use it, it is necessary to hold training courses on how to work with the electronic service system.
Other disadvantages of online payment include the following:
Hackers have access to personal accounts
Lack of high-speed and permanent internet in some countries
High costs of electronic banking infrastructure
The daily limit for the amount of withdrawal or transfer of funds
Restrictions on banks to pay between two bank accounts from two different banks

Conclusion
In this article, we described the benefits of paying bills online. Despite the problems mentioned for online payment of bills, it can be boldly said that online payment plays a major role in creating customer well-being, reducing costs, and also saving time for the people of the community.
"If you have any feedback about pros and cons of online bill payment that you have tried out or any questions about the ones that I have recommended, please leave your comments below!"
NB: The purpose of this website is to provide a general understanding of personal finance, basic financial concepts, and information. It's not intended to advise on tax, insurance, investment, or any product and service. Since each of us has our own unique situation, you should have all the appropriate information to understand and make the right decision to fit with your needs and your financial goals. I hope that you will succeed in building your financial future.