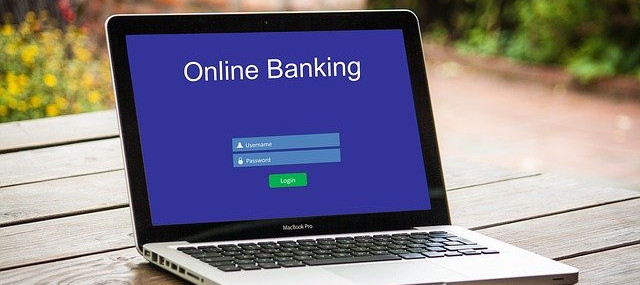 What Are The Advantages Of Online Banking?
Most banks these days offer online banking services and you can use their services to pay your bills, transfer money, and check your account turnover at any time. Some of the leading banks even allow you to deposit a check into your account just by taking a photo of it. You can also easily access your banking information simply by connecting to the Internet and through a computer or mobile device.
Given the increase in online banking services based on online banking, it is not unlikely that in the future you will decide to transfer your accounts to an online bank. These banks offer the most benefits online and do not have any physical branches. In this article, we try to acquaint you with the latest services provided on the platform of online banking.
This post contains affiliate links. Please please read my Disclaimer for more information.
What Is Internet Or Online Banking?
Internet banking is the electronic payment system that allows its customers to access online financial transactions.
The financial institution that has an internet banking system offers facilities such as virtual banking, retail banks, and credit unions. Internet banking is known as virtual banking, electronic banking, or online banking. Internet banking increases the speed and efficiency of employees' banking services in the branch. Online banking helps make inter-branch and interbank processes easier to do around the world.
This banking system, with the hardware and software facilities that it provides to its customers, allows them to carry out their banking operations 24 hours a day, without the need for a physical presence, through secure communication channels. In other words, e-banking is the use of advanced software and hardware technologies based on network and telecommunications to exchange resources and financial information electronically and does not require the physical presence of the customer in the branch.
Customers who have an account in the bank of their choice to access the internet banking of that bank must have access to the Internet and use virtual banking services by registering on the site of the institution and choosing a password. Internet Bank provides facilities such as receiving balance online, transferring money between accounts in the bank, viewing invoices, etc. to the customers of any bank. These services make it possible to block lost or stolen cards.
Purpose Of Internet Banking
The purpose of virtual banking is to use advanced software and hardware technologies based on network and telecommunications to exchange resources and financial information of customers electronically. This technology can eliminate the need for the physical presence of the customer in different branches of banks. The use of centralized computer systems, unlimited time and space for banking operations, high security, and the ability to track banking operations, and increase speed and efficiency are some of the features that necessitate the establishment of virtual banks in today's world.
Benefits Of Online Banking
Free access to the services provided by banks, regardless of location or time:

In traditional banking, customer service was limited. For example, these banks provided only 8 hours of banking services per day, and also create problems for customers on public holidays and weekends, but with the prevalence of electronic banking, the main problem; time and space restrictions removed from banking services.
Remove barriers to account opening:

Another problem of the traditional banking system was opening an account, especially on the days of the end of the month or the end of the year, when customers faced a lot of time wasted, it was not possible to open an account.
Today, in the internet banking system, customers can open a new account at any time and transfer the money needed to open an account from their other account to their new account.
In the traditional banking system, customers have to go to the bank at certain times and on certain days to pay various bills, such as water, electricity, telephone, and gas bills. In fact, through this, the payment problems have been solved and the penalties due to delays in the payment of bills have been reduced.
Other benefits of e-banking include the ability to purchase shares through the bank's electronic system, the ability to receive or transfer various types of checks, the ability to access and monitor personal accounts, and the possibility of exchanging money and services between customers.
Ability to pay taxes online:

If you have already allowed your online bank, you can transfer online and monthly tax payments to this bank payment system without the slightest interference. This system automatically deducts the required amount from your account and pays the same amount of tax to the tax authorities.
On the other hand, if you want to deposit the money of a check in your account, there is no problem, and simply by taking a photo of the check and sending it, the online bank will do it for you. In this way, it is possible to perform any banking operation without having to go to the branch, but you should keep your eyes open and do not forget that you will be deducted from your account for each service.
Online banking allows you to access your account and transaction history from anywhere. Online banking services also allow you to find out about unauthorized transactions from your account more quickly and, if necessary, take appropriate legal action.
Some banks, if you make an online purchase from your account, first suspend the transaction and after your online confirmation, make the transaction to greatly reduce the possibility of phishing. Besides, if an amount has been deducted from your account by mistake, you can contact your bank and seller and check the reason.
Money transfer between accounts:

Online banking allows you to transfer money faster between accounts and you can check your existing budget before spending.
When setting up your online banking account, make sure all your bank accounts are listed. This makes it easier to transfer money and pay off loans online.
It is also possible to transfer money between different banks online in this new way of banking. Of course, transferring money between banks can be time-consuming in some cases, but it can still be considered as a special, convenient, and positive absenteeism facility.
Depending on your account, your bank may limit the number of online transfers and impose restrictions if you exceed that limit.
You can also use online banking to better manage your money by setting up more than one savings account in a bank. Of course, not all banks offer this service, so do the necessary checks before choosing a bank.
With this service, after receiving each check, you can go online and transfer money to your desired savings account to be saved on a current basis or to receive a mortgage.
Conclusion
Online banking is the same electronic payment system that allows customers to access not in-person financial transactions. In this article, we talked about the benefits of online banking. Finally, although online banking has many advantages, in using online services, it is necessary to consider security issues and adhere to them.
"If you have any feedback about the advantages of online banking that you have tried out or any questions about the ones that I have recommended, please leave your comments below!"
NB: The purpose of this website is to provide a general understanding of personal finance, basic financial concepts, and information. It's not intended to advise on tax, insurance, investment, or any product and service. Since each of us has our own unique situation, you should have all the appropriate information to understand and make the right decision to fit with your needs and your financial goals. I hope that you will succeed in building your financial future.