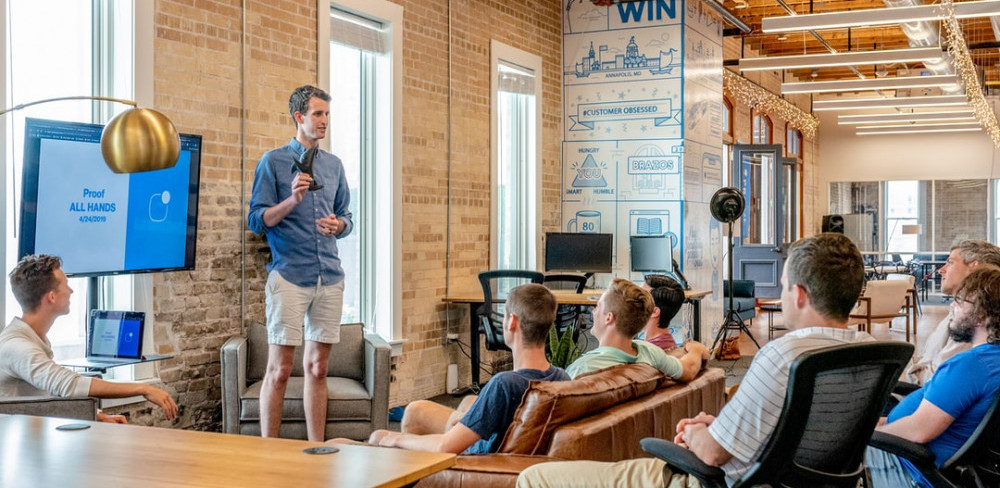 What Is Affiliate Marketing And How To Do It?
What is affiliate marketing?
What is an effective system that many people benefit from it?
Affiliate marketing is the process, by which an affiliate receives a commission for marketing the company products or an individual.
Despite its complex definition, the process is very simple. The affiliate chooses the product that likes and marketing for it and benefits from selling it. With each sale, a percentage will reach him.
Affiliate marketing is the ultimate form of marketing communication because it is a process of paying for performance (affiliate markets are an individual-based adjustment, where the merchant pays when he sells or attracts a potential customer).
Compare this marketing with the shortcomings of traditional advertising or direct mail! This marketing can stimulate the business volume in various sectors (many banks, travel agencies, or online retailers get more than 10% of their sales from the right affiliate marketing program). This type of marketing is not suitable for commercial products or consumer products at a lower price because they are not profitable enough for affiliates.
This post contains affiliate links. Please please read my Disclaimer for more information.
Many of the benefits of affiliate marketing are related to search engine marketing, as affiliates are often skilled in deploying SEO and PPC to present themselves in natural search results. Below are some affiliate marketing benefits:
Gain more visibility in the natural and monetary indexes of search engine results pages (increase "search share")
Ability to use different affiliates to target different audiences, product categories, and related phrases
Affiliates may be more responsive to your agency, and home expressions depending on changes in SEO algorithms and proposed approaches to PPC.
For example, affiliates may be faster in advertising new products or may use the types of keyword phrases you don't consider.
Affiliate marketing allows you to reach customers in general terms (for example, "clothing") at a relatively low cost if affiliates ensure a better position in the natural listing.
Using affiliates reduces the risk of temporary or more fundamental problems with managing your search engine marketing.
Payment for performance (costs or acquisitions can be controlled)
But affiliate marketing also has significant disadvantages (because your affiliates are primarily motivated by money). The consequence is that some of these affiliates may use unethical techniques to increase their revenue. The possible losses are as follows:
Sales or incremental profits may be limited. You may fragment the business you have acquired in any way.
Affiliates may misuse your brand name:
This is when affiliates offer different types of branding (for example, for the "Del" brand, other names such as "Dell Computers" or "Dell Laptop") or try to misuse your brand name. Pre-awareness is here to prevent this abuse and many other affiliate programs such as trademark blocking, although affiliates can play an important role in removing competitors from the list of trademark terms.
Affiliates may damage your brand reputation your ads may appear on sites that are inconsistent with your brand images, such as gambling sites or immoral sites. Creativity in this field is outdated and even illegal.
Program management costs:
If you use an affiliate network to manage your campaigns, affiliates may charge 30% of the agreed affiliate fee.
The management time of the affiliate marketing program is based on forming good, maintaining it, and appropriate relationships. This goal is not achieved only through representation (marketers in the organization must communicate with their superior affiliates).
How does affiliate marketing work?
This marketing works with the direct involvement of people, and in the meantime, each party is supposed to benefit, so for work well everything, three people need to be involved:
The seller or product creator
Affiliate or marketer
Customer
We now examine the relationship between the three to make sure affiliate marketing is a successful approach.
Seller and product creator:
A salesperson, whether an entrepreneur or a large organization, can be a supplier, marketer, product creator, or banker of a product. A product can be a physical object such as a household item, or a service such as a makeup training program. Also, as a well-known brand, the seller does not need to be actively involved in marketing but maybe an advertiser and benefit from a shared income with affiliate marketing.
Affiliate or distributor:
A distributor or affiliate can be an ordinary person or a company that introduces the seller's product in a compelling way to potential consumers. That is, the affiliate's job is to persuade the consumer to buy the product. If the customer buys that product, the affiliate will have a share of the sale.
Affiliates often have specific audiences that generally present the product according to the interests of the audience. It creates a specific design or personal brand that helps the affiliate to attract customers who help further the promotion.
Whether the customer knows it or not, they are the core of the affiliate marketing story. Affiliates share products with them through social media, websites, and blogs.
When a customer buys a product, the seller and the affiliate share the profit. Sometimes the affiliate chooses to be honest with the customer by revealing that they are receiving a commission for the sale. Sometimes a customer may be completely unaware of the affiliate marketing infrastructure behind their affiliate purchase.
However, they can't pay more. The profit of the partner is in the same profit of selling the product. Jupiter completes and is the most important side of this triangle.
Conclusion
Affiliate marketing, despite all these websites, blogs, and social networks, is a very simple and good way to achieve long and short term goals. Follow the patterns and you will see how you will communicate with your audience. Turn inactive readers into active customers and increase your revenue day by day.
"If you have any feedback about what is affiliate marketing and how to do it that you have tried out or any questions about the ones that I have recommended, please leave your comments below!"
NB: The purpose of this website is to provide a general understanding of personal finance, basic financial concepts, and information. It's not intended to advise on tax, insurance, investment, or any product and service. Since each of us has our own unique situation, you should have all the appropriate information to understand and make the right decision to fit with your needs and your financial goals. I hope that you will succeed in building your financial future.