What Is The Importance Of Online Bill Payment?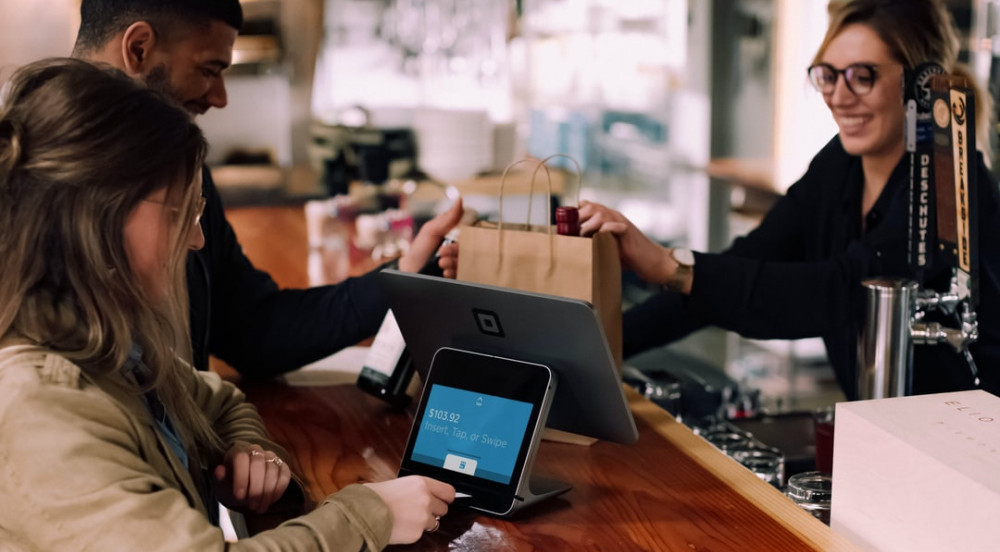 You must remember that until a few years ago when people in the community did not have access to the Internet, they used to go to the bank to pay their bills. At that time, they had to have the bill with them and pay their bill using the bill ID and payment ID, after waiting in long queues at the bank.
Over time, paying bills in person gave way to paying bills with ATMs. But today, with the advancement of technology and the increasing use of the Internet, there is no longer a long queue and stay in heavy traffic to pay the bill. With a few simple clicks, we can easily pay our bills through web-based systems, command codes, and payment applications.
In between, there are payment systems that in the shortest time we can inquire about our bills online and pay them in groups.
Electronic payment is one of the new industries in electronic banking. An industry that is becoming more widespread day by day and the number of users of electronic payment systems is increasing and includes various types of bill payment, driving fines, telephone payments, etc.
This post contains affiliate links. Please please read my Disclaimer for more information.
With the online payment of water, electricity, gas, and other bills, you no longer need to wait for an hour in a crowded line of ATMs. In just a few minutes you can pay the bills and get to your other tasks. In this article, we want to examine the importance of online bill payment methods. Stay with us…
Billing payment methods:
Pay the bill with an ATM
Pay bills with web-based systems
Pay the bill with USSD
Use bill payment apps
In the traditional method of paying the bill, after receiving the bill from the relevant department, the subscriber goes to the bank and pays the bill. If the electricity bill is damaged or lost, the user must go to the relevant office and request a new bill. This payment method always leads to wasting time, payment queue and … Especially in metropolitan areas, imagine what each person goes to the bank every month to pay their bills, what a mess and crowded traffic will be created.
The advent of new tools in the banking industry and technology, along with the growing demand of customers for easier banking and payment services, has revolutionized the industry. The presence of virtual branches in the form of e-banking is a new gift of information technology for the world of banking and responding to this serious demand. According to statistics, card services are one of the most popular and practical modern banking services and the card system is an essential part of a comprehensive banking system.
There are different payment methods that you can use to pay all bills. Like water bill, electricity bill, landline phone bill, etc.
Pay bills with web-based systems and online:
By referring to the address of payment web systems and entering the payment ID and bill ID, you will be directed to the bank payment page. To pay your bill online, you need to have a credit card and information, and passwords. It should be noted that when paying the bill using the web payment system, make sure that the URL of the website in question contains the word HTTPS.
Use online bill payment apps:
Another way to pay bills online is online payment software, which is very efficient. Using this software, you can pay all bills such as water bill, gas bill, electricity bill, etc. Nowadays, the use of bill payment software has become very widespread and it seems that people also use payment software as a partial accounting system.
Some of these applications, as a monthly payment accounting system, provide reports on the total cost of bills and periodic payments. In addition to the possibility of paying all bills by payment software, simplicity and accurate and periodic reports with high speed and security are other features of these applications.
Benefits of paying bills online:
There are many benefits to paying bills online, and here are a few important ones.
Pay bills online to save time:
We humans have nothing more important than time in our lives. With all these electronic facilities of banks, the queue of ATMs is still busier than the queue of bakeries! The human population is growing like this and imagine what would happen if everyone wanted to deposit their bills through an ATM? Using an ATM is essential, not going to an ATM for every small task and wasting the time of a trapped person.
By paying bills online at home, we can pay our bills online and avoid wasting time.
Billing payment systems use high-security protocols to increase the security of our transactions.
We can easily pay our bills online. With bill payment systems, we do not have to enter our bill information every time, our information is stored only with one bill payment.
With bill payment systems we can manage our bill payments. For each bill, specify the title and pay them in groups.
Online payment of bills = more trees!
Friends, the danger of deforestation is very serious! We do not need to use paper. Less paper consumption means more oxygen. If everyone learns to pay their bills online, the bills no longer need to be printed on paper, resulting in significant paper savings.
Online payment of bills and improvement of the country's economy:
Think for a moment that every month the bill should be printed and delivered to homes and businesses. The printing of these bills affects not only the environment but also the economy of our country. The production of this paper, the printing of bills, the cost of maintaining printers, workers, and so on, are all costs.
Other benefits of online bill payment:
Save bill information for future payments
Collective payment of bills
Manage bill payment (add or remove bills from bill list)
Add an optional title for bills
View financial reports

Conclusion
Fortunately, with the new electronic payment methods, you no longer need to go to the banks in-person to pay your bills, and you can choose the easiest way to pay your bills. In this article, we introduced you to the latest and simplest methods of paying bills, not in person, and explained the importance of this method. We hope you find this article useful.
"If you have any feedback about what is the importance of online bill payment that you have tried out or any questions about the ones that I have recommended, please leave your comments below!"
NB: The purpose of this website is to provide a general understanding of personal finance, basic financial concepts, and information. It's not intended to advise on tax, insurance, investment, or any product and service. Since each of us has our own unique situation, you should have all the appropriate information to understand and make the right decision to fit with your needs and your financial goals. I hope that you will succeed in building your financial future.