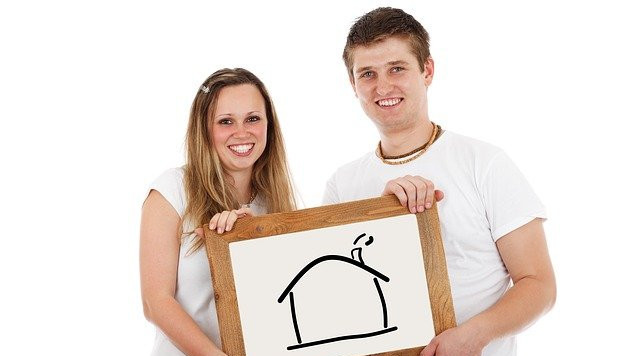 What To Look For In Mortgage
Throughout history, mankind has been trying to find various ways of expanding and diversifying income generator models. Doing that we tend to exaggerate obstacles on the road. But with a little help from the experts, those obstacles tend to get smaller and shorter in time. In our articles, we aim to do that in a short amount of time considering everybody's time is valuable and precious. We are well aware of the fact and we aim to make everything less challenging for you. Previously in our articles, we made this fact clear for you as well. Your job on the other hand is to pay close attention to our articles and apply the necessary changes in your financial life. As long as we are clear on these terms, the obscurity will leave us in the process and we'll see brighter days ahead.
Speaking of today's topic, we'll discuss what to look for before applying for a mortgage. After reading this article you'll have related background knowledge and information that will shape your decisions on various advantages and disadvantages of getting a mortgage. I know that it has already started to sound thrilling. If you're ready to take off, fasten your seatbelts. Because as we always do, we are getting ready to fly once again.
One of the most crucial aspects before getting a loan is surely the ratio of the fees and the question What fees apply to the loan? In order to help you more with details, we'll present some of the fees included in the loan below. We hope that you'll find it useful and add it to your device list for necessary future calculations
Application fees (also called establishment fee)
Property valuation fees
Ongoing fees such as annual fees
Late payment fee (also called default fee) (if you make a required repayment later than the due date)
Early exit fee (if you repay your home loan in full and close the loan before the end of the loan term)
Discharge fee (also called termination fees or settlement fees) (charged when you pay out your mortgage in full)
Break fees (also called break cost) (if you switch loans during a fixed-rate term)
Redraw fees (if you use a redraw facility)
Account-keeping fee for offset account (if you have an offset account attached to your loan)
Lender's Mortgage Insurance (LMI) (if you only have a small deposit on your loan)
Now that you know the additional fees we can move on with the interest rates. This is another crucial aspect when it comes to making necessary calculations before getting a mortgage loan. Speaking of interest rates there are 2 kinds of interest rates that may help you along the way. The first one is the advertised rate in which you just pay the interest rate, the additional fees or charges are not included in the price.
This post contains affiliate links. Please please read my Disclaimer for more information.
Whereas the second one is the comparison rate in which most of the fees and charges are taken into account.
Another important aspect to look for is that your mortgage loan should have some features that are appealing. It will be more beneficial for you to look for this kind of mortgage. As stated below, they'll affect several variables and they will have a positive impact on your financial status in the future.
An offset account
A redraw facility
Ability to make extra repayments
Ability to make lump sum repayments
Ability to split the loan between fixed and variable
Ability to get home loan pre-approval
Apart from these aspects we also want to make it clear to you that there are some steps to take into account before starting your mortgage journey. We underlined these aspects as headlines for you and we strongly believe that they will affect your decisions and calculations while applying for a mortgage.
First and most importantly your credit score is significant. Before applying for a mortgage get a credit review from renowned agencies such as Experian or Equifax. This will make Lenders fund you easier. Of course, this is applicable if you believe that your credit score will be positive. Or else you should check our previous articles for further information and investigation.
Secondly, the starting point should be your own money. If you remember our previous articles we also made it clear for our readers to depend on their own savings account. In order to do that there are necessary steps and precautions to take. Read them for further knowledge on that topic and make your calculations accordingly.
Thirdly, we can advise that moving on with the same job is not the worst financially. Because if you continue in your own job you prove your incomes are real and permanent to the people that are responsible for funding you for your future ideals.
On the other hand, as stated numerous times before, your debts won't help you achieve your financial goals. That's why the first thing you have to do to achieve financial independence is to get rid of your debts and burden as soon as possible. If you get rid of them it'll be more beneficial for us to get to the next step. But if you try to continue this journey with the same burdens you'll affect yourself and the people around you negatively.
Besides, there's more thing to add into calculations, which is that you need to expand your income generator models and you need to prove your income. This way you can show the system that you're worth trusting by the financial institutions and they'll reward you more when it comes to getting loans and affordable interest rates. But in order to achieve such a thing you need to take the bitter pill in the beginning as we said before.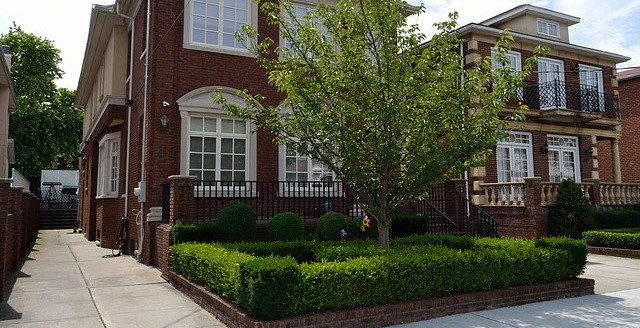 Conclusion
Concluding our article as always we appreciate your valuable time and devotion. With you, we're getting more enthusiastic and passionate about coming up with brand new topics every month. We hope that you found some valuable information and lessons inside this article and we hope that you'll join us with our upcoming articles as well. Till next time, see you and peace out.
"If you have any feedback about what to look for in mortgage that you have tried out or any questions about the ones that I have recommended, please leave your comments below!"
NB: The purpose of this website is to provide a general understanding of personal finance, basic financial concepts, and information. It's not intended to advise on tax, insurance, investment, or any product and service. Since each of us has our own unique situation, you should have all the appropriate information to understand and make the right decision to fit with your needs and your financial goals. I hope that you will succeed in building your financial future.