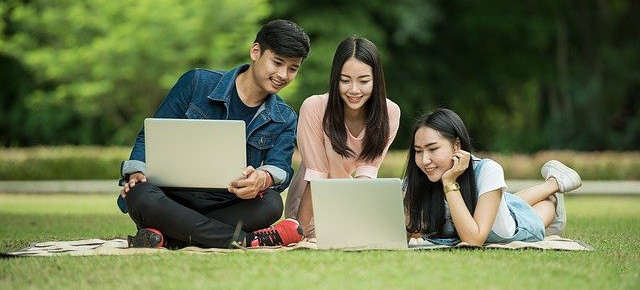 Why Is Financial Planning Important For Students?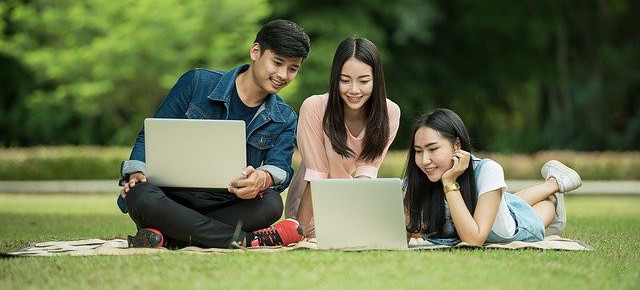 Planning is a process that each of us deals with in some way. Each person must design a codified and prioritized plan for himself. These plans include our set of goals for the near or distant future. In the absence of a plan, there will be chaos, disorder, and aimlessness, and opportunities and possibilities will be lost.
Planning is very important in life and work. It takes planning to get started. Planning helps us achieve the goals we have in life. Also, achieving success in life requires planning to use them in the fields of finance, education, etc. Financial planning may be for buying a car, housing, or studying, or we may need financial planning to start a business.
This post contains affiliate links. Please please read my Disclaimer for more information.
Financial planning will bring you many benefits. Budgeting will help you manage your income, prevent you from overspending when shopping, and generally make you a more efficient person in managing your money. Financial planning is a great tool for achieving your financial goals and will help you pay off your debts, establish order in your financial life, and step on the path to success.
Financial planning for students:
If you are a student and you are planning your study budget, you should not focus only on tuition fees. You will need money for water, electricity and gas bills, taxes, food, books, equipment and, of course, a social life. Here are some tips on how to plan your money.
You need to do economic planning for your life as a student. Financial management will be easier when you know the essentials.
Water, electricity, and gas bills:
If your accommodation is shared with other students, you will have to split the cost of the vouchers. The price of water, electricity, and gas varies depending on the provider and the area in which you live. Remember that if you have a roommate, you will have to pay these costs together with your roommate.
The best way to plan your business is to use direct debit to pay your bills, as is usually the case with a discount.
The money will be automatically deducted from your account on a specific date each month. The amount and date of withdrawal are usually determined by the provider, however, some companies allow you to decide for yourself.
As a student, like everyone else, you have different ways of paying your bills. These methods include making payment arrangements with the provider or purchasing credit cards. Paying with these cards will usually be easier but more expensive.
Housing costs for students:
You may be taxed if you are over 18 years old and need to change your place of residence and education. This includes public services such as police, fire, garbage collection, street lighting, and leisure facilities. The exact amount of tax varies depending on the region in which you live. There is no need to pay taxes if you live with other students or in a suite.
Purchasing equipment for education:
When you start studying, you need to make a list of suggested books and materials. Since training equipment may be expensive, consider which ones are essential to your field of study. Many of these items will be available second hand. Students in your final year may want to sell books they no longer need, so you can print an ad.
Shopping and nutrition with student budget:
If you are going to study in another city or you need to live independently, you should check the websites of supermarkets and chain stores. This will help you find out what goods are available and at what cost. After starting your education, you can use these sites to buy online. It is usually cheaper to buy food in large quantities from large supermarkets.
Many stores also sell quality clothing, home appliances, and electrical appliances. However, in order to experience the culture of the people where you study, it is better to visit local shops nearby. They also have outdoor shops that are suitable for preparing fresh food and cheap clothes. Cheap clothes, books, and music can also be found in most stores. You can get help from storage auctions to save money. Auctions take place at different times of the year, and some neighborhoods, such as coffee shops, offer cards to regular customers that can save money over time.
You can consider college as an opportunity for financial planning for your social life. When you have a diet plan, you also reduce or at least eat out. When choosing your meal, consider where the student lives. A student who is not in college has more opportunities to buy more affordable. However, the student in the dormitory has more limited access and is more dependent on these meals.
Students can apply for financial aid every year. Paying attention to student loans while studying is one of the ways to balance a student until he or she graduates. Some private loan providers offer late repayment loans until the student graduates and other payments are made that you can use it.
Use the student discount:
Schools often include student discounts. Outside the campus, many businesses offer a variety of discounts to students.
For example, FedEx offers a 30% discount if you have your student ID card with you. Sam Club offers discounts to students who are members. Brands such as Madewell, banana republic, and Toms also offer discounts for students. Some student discounts apply to your local banks. Check them out too.
Do part-time work in your field:
Gaining work experience in your field, in the long run, can save you money. Ideally, you should pay for it, especially if it is a summer job. But even if you have to work without pay, do it because it helps you get on the right track, allows you to connect with people, and gives you the experience to do so and you can add it to your resume.
Conclusion
A financial plan includes a comprehensive statement consisting of long-term goals to achieve individual well-being, appropriate savings, and an investment strategy based on defined goals. A financial plan can be prepared individually or with the help of a financial advisor. In any case, based on a full assessment of the current financial situation, the financial plan and future outlook will be determined. With financial planning during the student period, we achieve both academic goals and fewer financial problems. Financial planning can reduce many financial problems in this period and save for your future.
"If you have any feedback about why is financial planning mportant for students that you have tried out or any questions about the ones that I have recommended, please leave your comments below!"
NB: The purpose of this website is to provide a general understanding of personal finance, basic financial concepts, and information. It's not intended to advise on tax, insurance, investment, or any product and service. Since each of us has our own unique situation, you should have all the appropriate information to understand and make the right decision to fit with your needs and your financial goals. I hope that you will succeed in building your financial future.