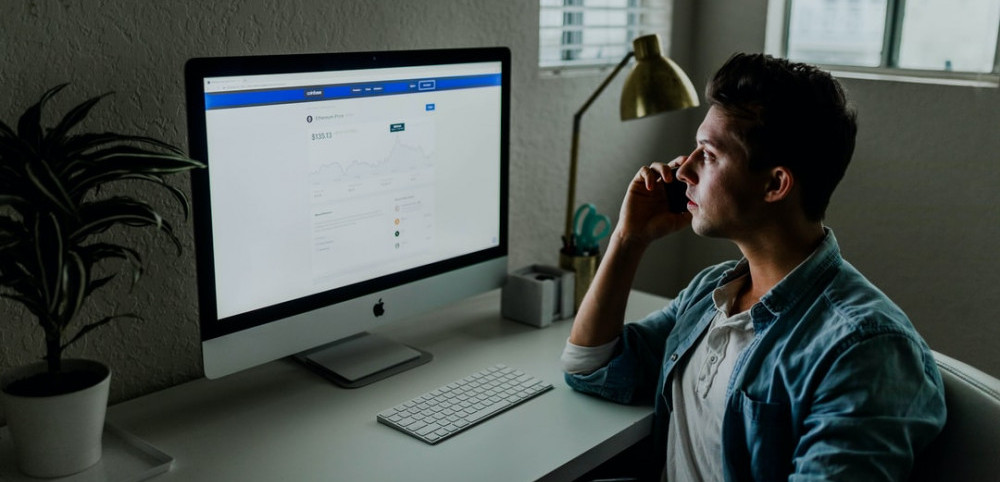 Will Mortgage Forbearance Affect My Credit?
During hard times, hard measures have to be taken. Or else the obstacles will still be there and what's even worse is that they'll grow bigger on the road. The perseverance to fight those obstacles is not easily found every day. That's why we're offering our help on the road because deep down inside we know that you can't fight everything on your own, there's no meaning of fighting everything too. If we're bigger as a team, the obstacles on the road will get smaller. We just need to keep the growing concentration on a healthy scale.
Today, just to help you gain more understanding on a wider scale of finance, we prepared our brand new topic for you. We'll start with the question Will mortgage affect my credit? and we'll move on with the necessary details and information to be useful for you on your journey. The last topic was on mortgages, and we have seen that the demand for mortgage-related articles is rising. That's why we decided to bring more information about mortgage-related issues. If you're ready to get more sophisticated on this, fasten your seatbelts. Because today is the day that you'll be freer.
Let's first start with the question what's mortgage forbearance? ıt's basically a short-term suspension of payments in tough times. It can help you overcome some challenges or make your status worse depending on your rate of repayment. So here's your short answer. Yes, it'll affect your credit. But it'll affect your credit more if you do not plan and calculate the necessary results wisely. That's why today we'll once again offer you some tips to form your plan wisely and smartly. During hard times like this pandemic, it's more important to keep these tips in mind. Because as we said before the less calculation we make the more risks it'll bring.
There's one exception, which is student loans. If you had a grant before and you'd pay that grant on a scale. There're some tips for you. You'll find them below at the end of our article. Keep reading because it'll bring value for all different kinds of audiences there.
There's a difference between these terms. Forbearance and Deferment. Under the Forbearance agreement, it's stated that it takes 12 months. In those 12 months, the lender agrees to accept reduced payments or no payments at all depending on the situation. At the end of this period, the borrower must continue regular payments with interest and possible fees. 12 months of forbearance will be added to the rest of the months as installments. Whereas in a loan deferment, payments stop for a certain number of months, when the period ends, loans continue as before without any additional interest or price difference. No repayment is required at all.
This post contains affiliate links. Please please read my Disclaimer for more information.
So how do we understand if Mortgage forbearance will be useful for my financial situation?
Actually, you can't. Forbearance is just easier to get compared to deferment. Because during times like this pandemic, most of the institutions give you the chance of applying for forbearance. Besides all you need to do is that you need to prove your financial hardship, not paying the bills might be easy proof for you in that case. But when you delay your spendings please don't forget that interest will be added to them when you start your program once again. That's why adding this into account will vastly change the equation. Also, be careful and search for possible ways to avoid foreclosure. It's also one of the things that you might want to take into account.
All of these mentioned above will likely affect your credit rate negatively if you decide to take a mortgage forbearance. But if you're requesting forbearance because of the coronavirus we have some good news for you. Please read the following quote well.
"As part of the Coronavirus Aid, Relief and Economic Security (CARES) Act, mortgage accounts in forbearance as a result of COVID-19 cannot be reported negatively to the credit bureaus by Lenders".
Now you know the good news. If your jobs are affected by the pandemic, then you can get forbearance without getting any negative rate from the institutions. All you need to do from now on is to prove that you're affected by the pandemic negatively.
However, without an agreement, if you skip your payments or if you make partial payments, it will be considered delinquency which is even worse because delinquencies are recorded on your credit report and they'll have a bigger negative impact on your credit score. That's why it's really important to calculate everything beforehand. Without calculating any possible results you're putting more burden on yourself during your financial independence journey. But with the help of our articles, we believe that you'll overcome these as well. Because as always we're proud to present ourselves as the one aiming higher.
As a student you have some benefits as well, you can get 2 types of forbearance if you ask. The first one is general forbearance in which you can get reduced or suspended payments up to 12 months whereas the second one is mandatory forbearance in which if you're enrolled in some kind of service-related work as we mentioned before, you can get even deferment. It's worth further investigating these topics if you ask me.
Conclusion
Finishing our words once again we are proud of the fact that we did not exclude any group or community giving this valuable information. We tried our best to help you all with these financial tips and advice. We hope that you'll use these pieces of information for the good of the public as well. Starting from students to those in debt and need. We once again enlightened some crucial aspects for you in our brand new article. We hope that you can overcome challenges on the road and join our long-term vision. Because we still have challenges to overcome and problems to solve on the road. Since we have the necessary passion for it. See you soon.
"If you have any feedback about will mortgage forbearance affect my credit that you have tried out or any questions about the ones that I have recommended, please leave your comments below!"
NB: The purpose of this website is to provide a general understanding of personal finance, basic financial concepts, and information. It's not intended to advise on tax, insurance, investment, or any product and service. Since each of us has our own unique situation, you should have all the appropriate information to understand and make the right decision to fit with your needs and your financial goals. I hope that you will succeed in building your financial future.